At Vital Wines, our motto is "taking care of each other." In the company's infancy, it was just the two of us – Tim, our assistant winemaker, and me. Shortly thereafter, Joe, our graphic designer, joined the party and nudged us toward having a visual vision in addition to our inspirational one.
Early on, he asked me to articulate our mission. We needed words to support what we were doing, what we were dreaming. I casually responded, "taking care of each other," with the intent of revising this when I could devote more attention to developing a more elegant and memorable expression.
The next day, I reached out to Joe to brainstorm a real answer, but he shot me down. The gut reaction that led to "taking care of each other" was simple, yet true. It was right.
Vital Wines is a non-profit winery located on the southside of the Walla Walla Valley. All profits from Vital Wines go toward better healthcare for vineyard and winery workers in the Valley through the SOS Clinic, a non-profit, open-door, no-questions-asked, bilingual health care clinic. Vital Wines relies on donations from Washington's incredible wine industry – everything from grapes, barrels and bottles to marketing and tasting room support is donated.
As our industry comes together to celebrate Washington Wine Month, it's a good time to reflect on where we've been and where we're going. We've grown Vital with increased staff, new vineyards, wine club members, expanded distribution and new donors, but I never imagined that my main job would be to advocate selfishness, to decline help or donations, to slow the train. And yet, here we are.
I've spent the better part of this new year working with some wonderful people, creating a line of credit for Vital because we took on too much too quickly. Even when many things are donated, growth can be expensive. As we look through our budget and projections for the coming year, I'm not the one advocating more growth for Vital Wines – it's our unpaid staff.
I need to be writing about our other winery, whose name just changed to Brook & Bull Cellars this month. I want to tell the story of our name change to clear up confusion and to explain what happened. It is, in fact, an interesting story.
But before I can do that, I need our wine industry to know, that in the calm before the spring storm, I'm able to see clearly just how selfless our crew is, how generous our state's vineyard owners are, just how bulletproof the comradery is between our fellow wineries, and it is beautiful.
We've just updated our list of donors from this past year onto our website www.vitalwinery.com and it was a feat. I'm sure we've forgotten some names. From my husband to my industry friends, from barrel reps to banks, from label printers to distributors, from vineyards to restaurants, this beast of goodwill called Vital Wines has been harder to rein in than I had imagined.
For those of you, and you know who you are, who I've let down or who've slip through the cracks because I'm new at this rodeo, thank you for being patient. To our staff – Paul, Tim and Sammi – I am honored to have the best crew in the valley. For those of you who've referred people to our tasting room, poured wines in your restaurants, or sent cellar equipment our way, please know that we've created something nice, something very nice.
As an industry that has become vital to our valley and our state, we are indeed taking care of each other. And I can't thank you enough.
Looking for wine or event tickets for purchase?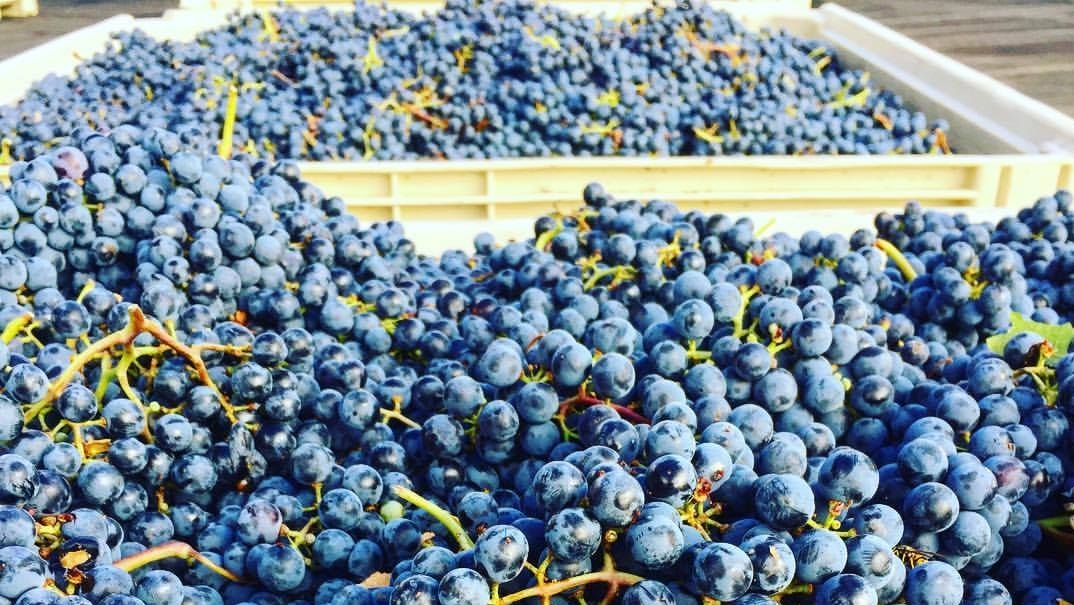 Receive exclusive access to library wines, magnums, unique events, and discounts in our Vital Wine Club.
Receive updates and special promotions from Vital.
Practically every part of our winemaking process has been made possible by donations, including both raw materials and services. The outpouring of donations, help, support and ideas have been welcome and heart-warming. Many of our donors have requested to remain anonymous but we do like to give credit where we can.
We are so pleased to be working with the following vineyards. They have donated their land, their resources, their fruit, their water and their staff:
Eritage Vineyard
French Creek Vineyard
Frenchman Hills Vineyard
Inland Desert Nursery
Klipsun Vineyard
Larry's Vineyard
Patina Vineyard
Quintessence Vineyard
Red Heaven Vineyard
Seven Hills Vineyard
Summit View Vineyard
In order to not tax donation partners too strenuously, we are starting small and growing slowly. Because of this, and the overwhelming generosity of the valley, we have had to turn down donated fruit. We believe that this bears mentioning twice- we are turning down donated fruit because we can't handle the generosity. Thank you so much to the growers of the Walla Walla Valley and the Rocks District of Milton Freewater AVA for their enthusiasm for this project.